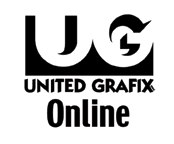 FTP Information
Please contact our office prior to any file exchange. Contact us Here. It is possible to reach our ftp site by using the link provided. However, you may have to manually enter the address exactly how it is written below to gain access when using certain browsers.
Please contact us for the User Name and Password
Click here to download Cute FTP.


Back to Homepage
TO CONTACT THE UG WEBMASTER FOR QUESTIONS OR COMMENT, CLICK HERE